Climate change is ravaging people and the planet.
Without immediate action, we will lose the cultural and ecological diversity required to survive. But answers exist. And the most ambitious solutions are coming from those who are most impacted by but least responsible for climate change: Indigenous Peoples, women, youth, and peasants. Yet, these communities often lack the resources and power necessary to make change a reality.
That's where we come in.
The CLIMA Fund is a collaboration between Global Greengrants Fund, Grassroots International, Thousand Currents, and Urgent Action Fund for Women's Human Rights — a like-minded community funding grassroots movements to cool the planet and build resilience around the globe.
Working together, we give influential funders a simple and effective way to invest in grassroots climate change movements. In short, CLIMA Fund mobilizes philanthropy by investing in on-the-ground leaders behind the most sustainable and effective solutions to our global climate crisis.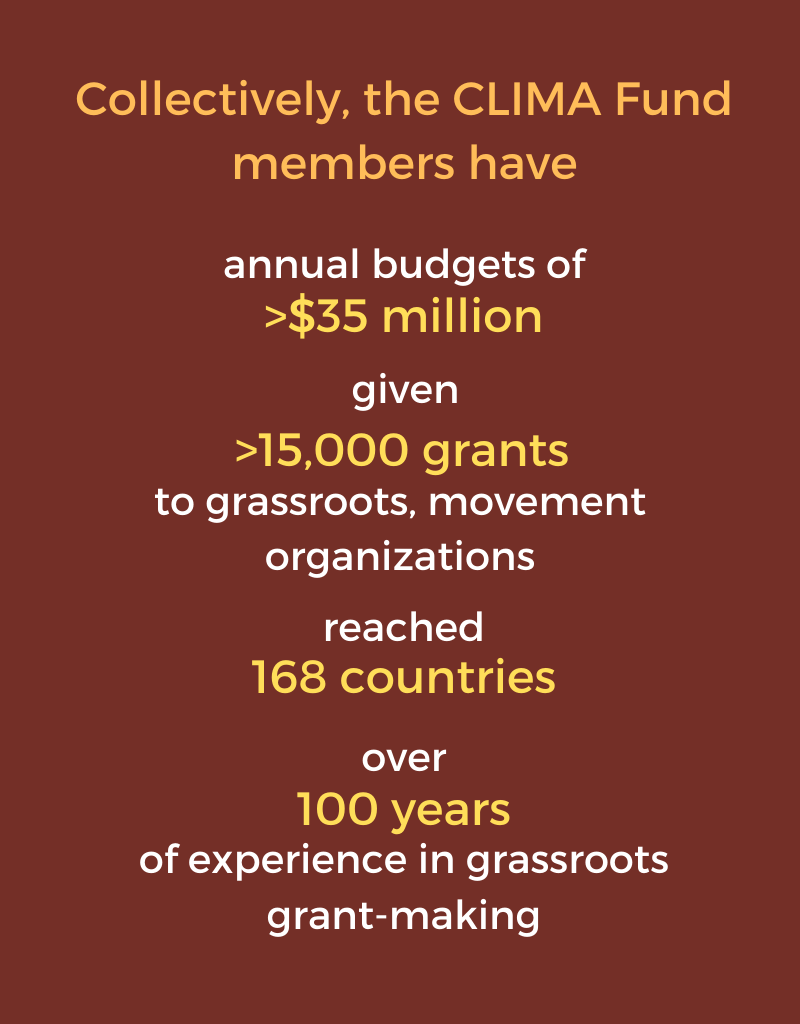 Billions have been invested in climate work, yet emissions continue to rise. Why?
Because much like development, recovery, and rebuilding efforts, traditional funding schemes overlook valid answers from the people most affected by the problem. We're different: the CLIMA Fund believes that climate-impacted communities also hold the most direct answers to combating its effects.
For example, the CLIMA Fund places special emphasis on women's leadership, acknowledging the role women play at the nexus of resistance, strategy, leadership, and care of land and water. We believe that without the liberation of women leaders who can exert their power and share wisdom at the grassroots and global level, there can be little substantive, systemic change.
Our ultimate mission? Build and harness the collective power of climate-impacted communities to address the drivers of the challenges facing our communities today and tackle this crisis together.
We fund climate action in the following areas: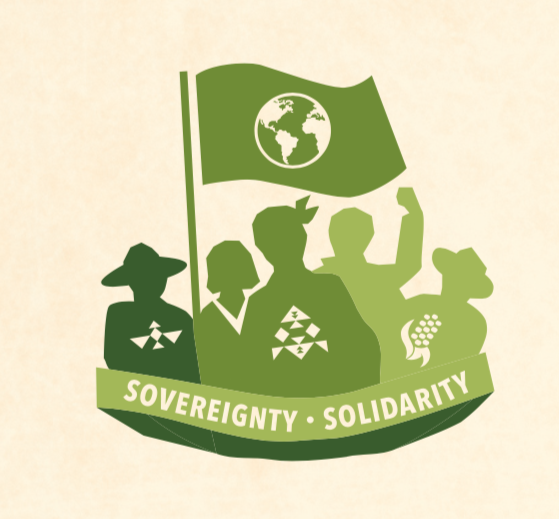 Ecological degradation, rising temperatures, and the COVID-19 pandemic are interconnected and must be addressed together. There is an opportunity to invest in solutions that will not only allow communities to protect themselves from this public health crisis and its economic devastation, but also limit the spread of disease in the future and help communities advance systemic economic and social change.