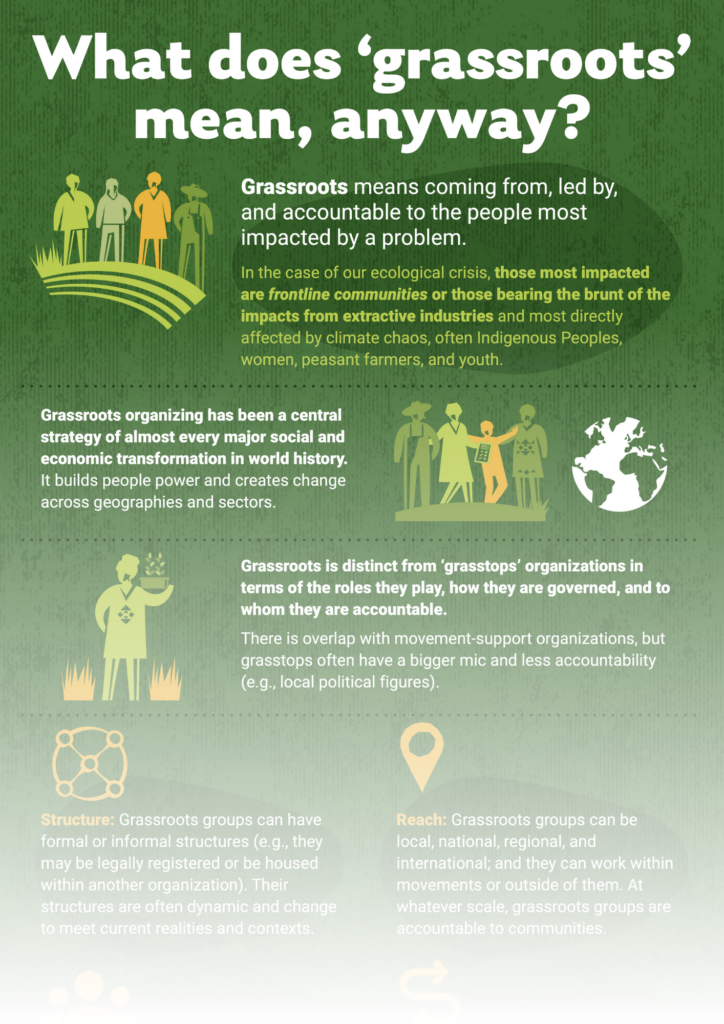 What does 'grassroots' mean, anyway?
Grassroots organizing has been a central strategy of almost every major social and economic transformation in world history—from ending apartheid to the recognition of Indigenous rights to women's suffrage globally.
Yet, the term 'grassroots' gets thrown around loosely and it is beginning to become watered down (but not in a way that supports grassroots). Defining and understanding this term will help funders and others in civil society in supporting grassroots change, and creating our own structures of accountability.
---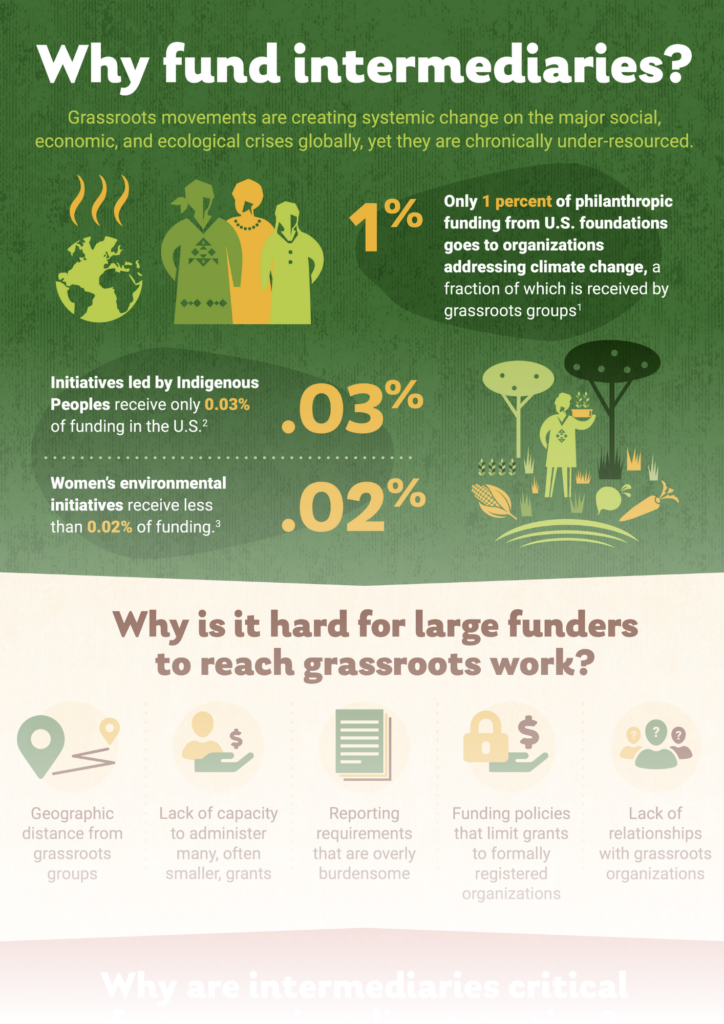 With a global pandemic and the ever-looming climate crisis, where can our philanthropic dollars make a difference? In the last two years, grassroots movements have shown how to meet the immediate needs of communities when governments are failing to, and organize for long-term change in a moment that shows how desperately we need it. To resource grassroots movements, funding intermediaries play a critical role, as depicted in this infographic unpacking our learnings.
Working with a trusted intermediary means you are moving money now to grassroots groups advancing pivotal action on climate. You are drawing from the deep relationships and expertise that intermediary has in accompanying movements, in ways that do not co-opt or compromise their efforts. And you avoid overburdening grassroots organizations that have movements to build, rather than funder relationships to manage. Lastly, you are investing in an intermediary who, due to proximity with change-makers, is likely to be working creatively to shift power within philanthropy towards impacted communities from whom that same wealth has been extracted.
---