Originally shared on 22 January 2020.
In this issue: Partner Highlight: Tse Wedi Elth resisting pipelines in the Unist'ot'en territory | Comment: Looking back and forward: CLIMA in 2020
Dear reader,
Indigenous Peoples comprise less than 5% of the world's population, yet protect 80% of global biodiversity. They are also increasingly losing their ancestral lands — their primary source of livelihood and social identity.
Communities, however, are not standing by idly. They're increasingly taking action to protect their lands.
In British Columbia, Canada, CLIMA member Urgent Action Fund's partner the Tse Wedi Elth — of the Unist'ot'en Clan — is protecting the Wet'suwet'en nation's territories and revitalizing healing and learning space for Indigenous Peoples.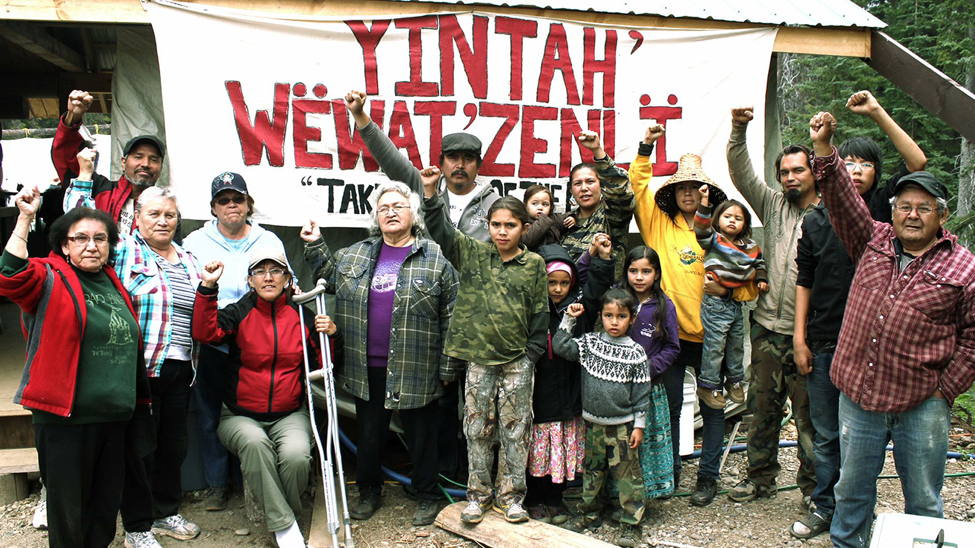 With the constantly expanding threat of companies proposing tar sands and fracking gas pipelines through Unist'ot'en territory, Tse Wedi Elth took a stand to defend the ancestral lands that sustains them. The proposed pipelines and fracking in the area are a threat to the watershed, as well as the plants, animals and communities that depend on them.
Through the Tse Wedi Elth's tireless and courageous advocacy, NO PIPELINE WORK has been done within Unist'ot'en territory since they started!
CLIMA member Urgent Action Fund for Women's Human Rights is proud to partner with the Tse Wedi Elth and enable them to continue to protect and support the inhabitants of their territory, sustain their multi-pronged strategy to fight legal cases, and increase the visibility of their activism.
Thank you for being part of the first few months of CLIMA's newsletter. We are honored to share stories of grassroots change in this moment of ecological crisis. This past year, as a collaborative, we have partnered with thousands of grassroots movements advancing food, water, and energy sovereignty, and resisting authoritarian regimes hell-bent on continuing emissions-as-usual. In addition, we have released the report Soil to Sky: Climate Solutions That Work, which is the first attempt to aggregate the research on how grassroots solutions can mitigate the bulk of greenhouse gas emissions and build resilience worldwide. We also released two videos (grassroots solutions in the Democratic Republic of Congo and Indonesia), launched the Underpinning dialogue series online, and hosted grassroots activists in New York City to share political education with funders. We also hired Gargi Sharma, our brilliant Comms & Dev Manager!
This next year CLIMA will be providing increasing support to grassroots climate justice movements globally and deeper engagement with our funder allies around shifting the sector towards solutions that uphold human dignity and ecological health. Look out for an announcement about our next round of online dialogues "The End of the World as We Know It? International Solidarity in the Climate Crisis"!