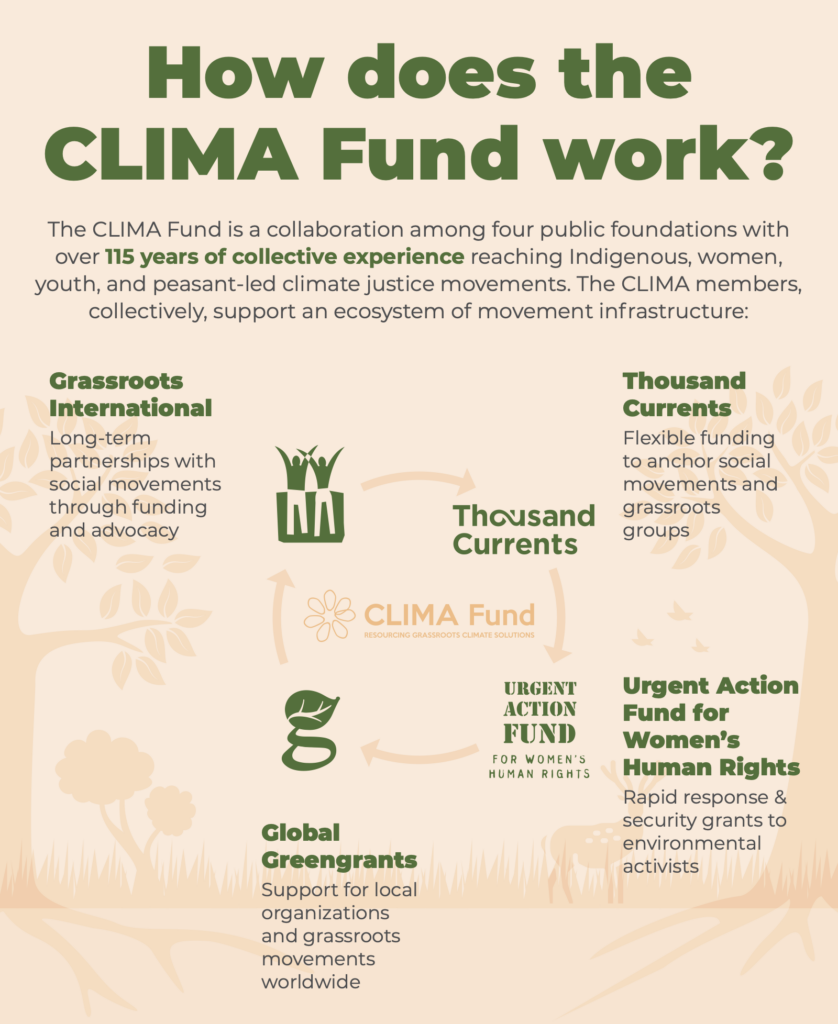 The CLIMA Fund is a collaboration among four public foundations with over 115 years of collective experience reaching Indigenous, women, youth, and peasant-led climate justice movements. The CLIMA members, collectively, support an ecosystem of movement infrastructure.
The CLIMA Fund raises funds from foundations and individual donors, and distributes these monies equally amongst the four member organizations. The member organizations re-grant funding based on CLIMA's shared values and priorities, with participatory models of grant making. The CLIMA Fund then shares learnings with our philanthropic community through online events and visual materials. The CLIMA Fund aims to dramatically move more resources towards the grassroots movements addressing the root causes of the climate crisis, and change how philanthropy views bold and effective grassroots actors.
---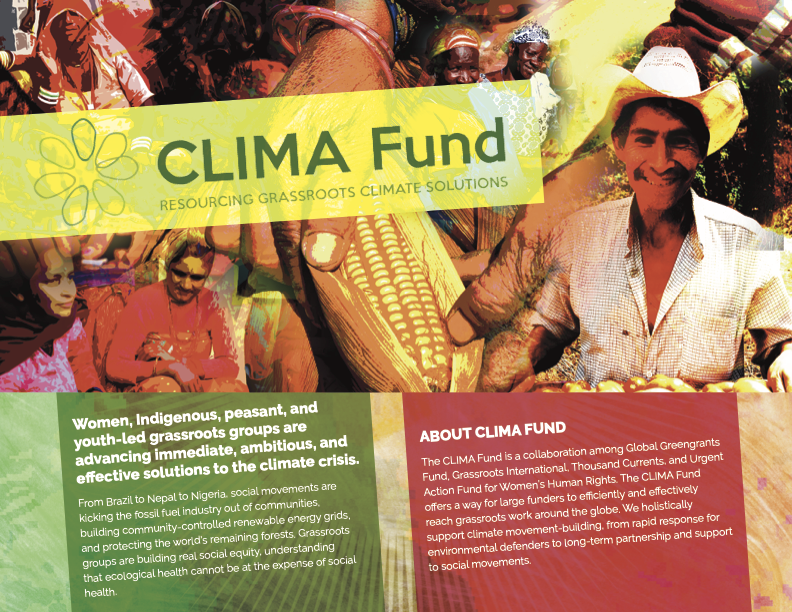 A quick and simple guide to the who, what, and where of the CLIMA Fund.