Originally shared on 12 November 2019.
"What we do ask is the right to stand up and to show that we have a different life, a better life, and an improved life for each one of us because we need to take everybody with us. We want to create a life where we are all equal.
The oil and chemical industry does not create that, neither does mining. That disenfranchises us, steals resources from the country, and makes a few people rich and impoverishes most of us. We should be treated as one."
– Desmond D'Sa
In this newsletter: Partner highlight: The South Durban Community Environmental Alliance | CLIMA Update: Soil to Sky Webinar 10.29.2019
Dear reader,
Welcome to the CLIMA Fund newsletter! We aim to deliver short stories from grassroots movements creating systemic change on the climate crisis globally each month in your inbox.
Today we would like to share with you an update from South Africa. The South Durban Community Environmental Alliance (SDCEA) is a coalition of 16 environmental groups which has filed an appeal against the Department of Mineral Resources' decision to allow oil and gas exploration along the KwaZulu-Natal coast.
Calling it "reckless and ill-conceived," Goldman Prize winner and Chairperson of the SDCEA Desmond D'Sa warned of the negative environmental and socio-economic consequences of oil and gas exploration. He also highlighted the potential risk to the marine biodiversity of the region, which could go extinct if the exploration is allowed to go ahead.
The decision is expected within 60 days and the exploration stands halted till then.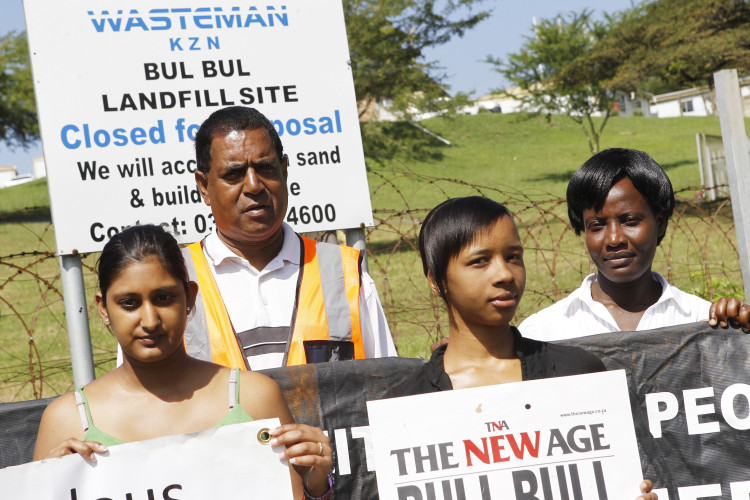 SDCEA, a Thousand Currents/CLIMA Fund partner since 2009, embodies the grassroots struggle for climate justice and against environmental racism. SDCEA works to protect the environment for current and future generations and has been fighting toxic industries for over two decades.
Previously, SDCEA successfully halted the expansion of the Durban port, showing the power and impact of frontline climate organizing. SDCEA and the KwaZulu-Natal Subsistence Fisherfolk (KZNSFF) also organized a fishing walk in 2017 to raise awareness about the impact of exploration on the livelihoods of fisherfolk in the area.

On October 29, we also hosted a webinar on our Soil to Sky report, spotlighting Brenda Muronda and Paula Gioia from La Via Campesina and Kandi White from the Indigenous Environmental Network. You can find the key takeaways and a recording of the webinar here.
Learn more about the grassroots groups mentioned here: