Originally shared on 11 September 2020.
In this issue: Partner highlight: Social Empowerment and Education Programme's Operation 38-0
Dear reader,
As the COVID-19 pandemic unfolded, Thousand Currents partner SEEP launched Operation 38-0, a community-led monitoring mission in their 38 communities. Their target: 0 positive cases of the novel coronavirus in these communities.
The Social Empowerment and Education Programme (SEEP) is a social justice network in the Pacific Islands that works with Indigenous (Taukei) communities in Fiji. SEEP promotes people-centered development and community well-being in furthering climate justice. agroecology, and gender-based rights.
SEEP's team was in constant contact with local households, both via phone and visiting door-to-door. They ensured that remote communities received updated COVID information, frontline care, supplies for their community dispensaries, and sanitary supplies.
To address the rise in gender-based violence during the lockdown, SEEP circulated information packs with contact details for legal and professional counselors.
The result: no one has contracted the coronavirus in any of their communities and no cases of domestic violence were reported from their partner communities.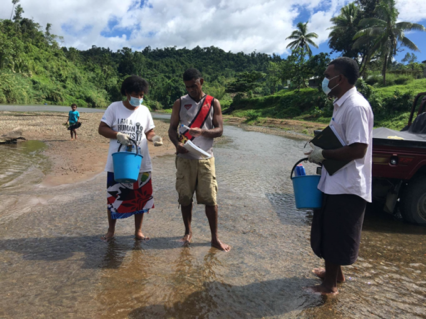 SEEP is now undertaking a detailed survey to understand the pandemic's long-term impacts on livelihood and access to food. They will use these findings to introduce a sustainable income generation project.
SEEP's work is an excellent example of how grassroots solutions are best suited to address the COVID-19 and climate crises. When community-led processes build power and meet needs locally, it creates a feedback loop that reverberates locally and globally.