Originally shared on 18 December 2019.
In this issue: Partner Highlight: Asociación Ikiran's Youth Environmental Activist Laboratory | Comment: Youth Activists at COP25 in Madrid
Dear reader,
This year we saw young people skipping school and hitting the streets demanding climate action across the globe. A record number of youth climate activists joined forces to demand greater accountability from elected officials and and took the stage at COP25 in Madrid.
Our partner organization, Asociación Ikiran, launched a Youth Environmental Activist Laboratory this August to share knowledge and skills for climate activism in the Amazon. Formed in Iquitos, Peru, in 2016, Asociación Ikiran is committed to caring for the environment and uplifting ancestral and scientific knowledge among youth climate activists.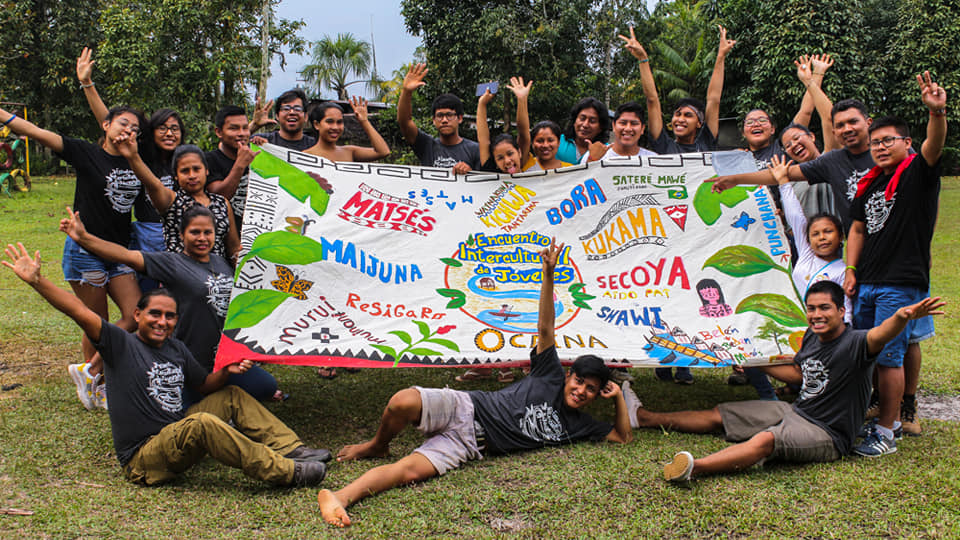 The Encuentro Intercultural de Jóvenes hosted 18-29 year olds from across the Loreto region in a three-day meeting focused on security, food sovereignty, and respect and care for life.
As they mention in their update, there is still so much to be done, and the seeds are being sown: Head to their facebook page to look at more pictures and videos from the Encuentro.

Indigenous communities in the Loreto region are being attacked and displaced by massive infrastructure projects, new settlements, human trafficking, and water contamination. CLIMA member Global Greengrants is proud to partner with Asociación Ikiran as they honor Indigenous worldviews and support young climate activists develop their skills as international artists and organizers.
---
Comment: While this newsletter is primarily for highlighting partner successes, we would be remiss if we did not express regret for the youth climate activists who were 'debadged' and kicked out of the COP25 in Madrid last week. Thousands of activists and organizations gathered in Madrid as world leaders convened to reach agreements and share commitments (or not) to fight the effects of climate change.
The activists were performing a cacerolazo – a popular form of protest that involves banging pots and pans to call for attention – when security intervened. Their access permits were confiscated and journalists were prevented from talking to them.
At the CLIMA Fund, we believe in the power of protest and civil disobedience as an effective way of channeling collective will and bringing about social change. We support direct resistance to extractive industries as a grassroots climate solution and stand in solidarity with these brave activists leading the way.
The kids are definitely alright.