Original Post by Urgent Action Fund for Women's Human Rights.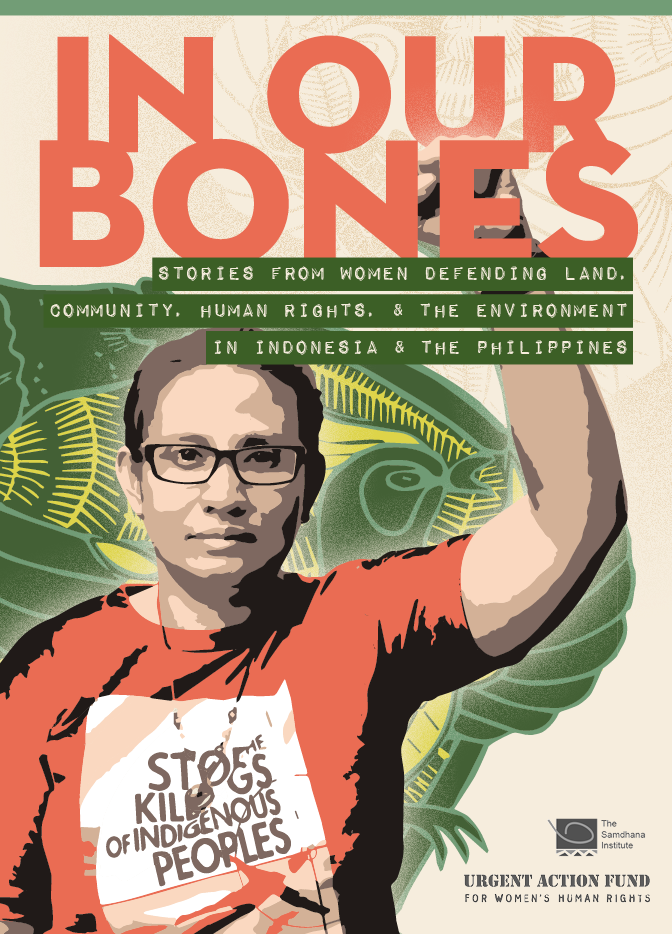 This International Human Rights Day, we are honored to share with you our new publication In Our Bones: Stories From Women Defending Land, Community, Human Rights & The Environment in Indonesia & The Philippines. The report features the powerful stories of nine grassroots women leaders working at the intersection of the environment, human rights, and gender equality.
Women like Eva Bande, an Indonesian land rights activist and mother of three who was sentenced to four years in prison for leading a peaceful demonstration against a national palm oil company that forced indigenous farmers off their land.
Eva's story is not unusual. Throughout Southeast Asia, hundreds of women environmental activists have been jailed, defamed as threats to "national security," or suffered discrimination and violence. Yet, the experiences of these courageous women too often remain untold.
This report shares their stories. In these pages, you will meet women, like Eva, who have taken a stand for the environment and for the survival of their communities, often at great personal risk. They advocate to end violence against women and to address climate change. They draw no artificial distinction between working to improve maternal health, challenging discrimination against indigenous peoples, and ending the devastating use of mercury in gold mining.
We choose to tell their stories because women working on intersectional issues are often overlooked when they do not fit neatly into preconceived boxes of who a feminist is or what an environmental activist looks like. Their stories offer lessons in achieving a more sustainable, equitable world.
Click here for a downloadable PDF version of the report.
Thank you for joining us in supporting their incredible work to protect their communities and the world.