Climate Justice Now: Join the Fund
---
Philanthropy has an important role to play in tackling one of the most pressing issues of our time. Make a donation today and join a global community of leading funders taking action to support grassroots solutions. By joining as a member, you can get access to the following:
Effectiveness: Support locally-led, grassroots solutions to this climate crisis; step away from large scale, 'one-size-fits-all' approaches and get behind local solutions led by the most impacted.

Direct impact: New to funding the grassroots? Investing in CLIMA makes it simple because we already have decades of relationships on the ground in 168 countries. You will have direct access to the field, including extensive experience funding in these regions, existing relationships with local leaders, and familiarity with cultural and region specific opportunities and challenges for your unique grantmaking goals.

Community: Build lasting relationships and be part of a diverse community of funders working to support climate action. Join our annual funder retreat where we dive deep into grassroots climate solutions, meet those crafting them, and build our collective political analysis. You will leave with a wider community of practice of climate funders.

Learning: Program officers, trustees, and individual donors can learn from each other as well as directly from movement groups, and CLIMA's leadership, about grassroots climate solutions via webinars and in-person gatherings.
To learn more about making a donation or giving a grant, email Lindley Mease, lindley(at)climasolutions(dot)org
The CLIMA Fund is a fiscally sponsored project of Thousand Currents.
To make a check donation to the CLIMA Fund, please put 'CLIMA Fund' in the memo line and send to:
548 Market St, Ste 62831
San Francisco, CA 94104-5401
If you are an individual donor considering a gift of under USD 5,000, you can make a one-time or monthly donation using this form.

The CLIMA Fund models the kind of collaboration that the philanthropic sector desperately needs.
The CLIMA Fund is an extraordinary collaboration investing deeply in the power of grassroots leadership. All four entities in the collaborative are trusted intermediaries who broker thoughtful relationships between grassroots leaders and donors. By nurturing deep trust, CLIMA mitigates the structural inequities inherent in donor-invested relationships. Not only do dollars go directly to grassroots leaders and strategies, the CLIMA Fund models the kind of collaboration and radical love that the philanthropic sector desperately needs.

The CLIMA Fund partners with folks across the globe investing in grassroots strategies
From South African farmers to urban Black farmers, from landless Brazilian women survivors to migrant domestic workers, low income communities of color around the world are on the front lines of social justice movements and the gravest effects of climate change. The CLIMA Fund partners with folks across the globe investing in grassroots strategies that center those most impacted with the most effective strategies to confront climate change. The Libra Foundation is proud to support this critical work that's illuminating the interconnectedness and power of environmental justice movements worldwide.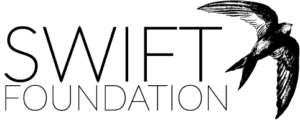 CLIMA is one of a kind
CLIMA is one of a kind. It is a collaboration of four highly effective organizations that have first-hand knowledge of the realities of climate change impacts on the ground. Based on the decades-long experience of the participating organizations, they are providing solutions and strategies based on agroecology, renewable energy, community resistance to extractive industries, and support for indigenous peoples as guardians of their forests. I highly recommend funders and NGOs to read CLIMA's Soil to Sky report that provides a detailed analysis and an insight to grassroots solutions in addressing climate change